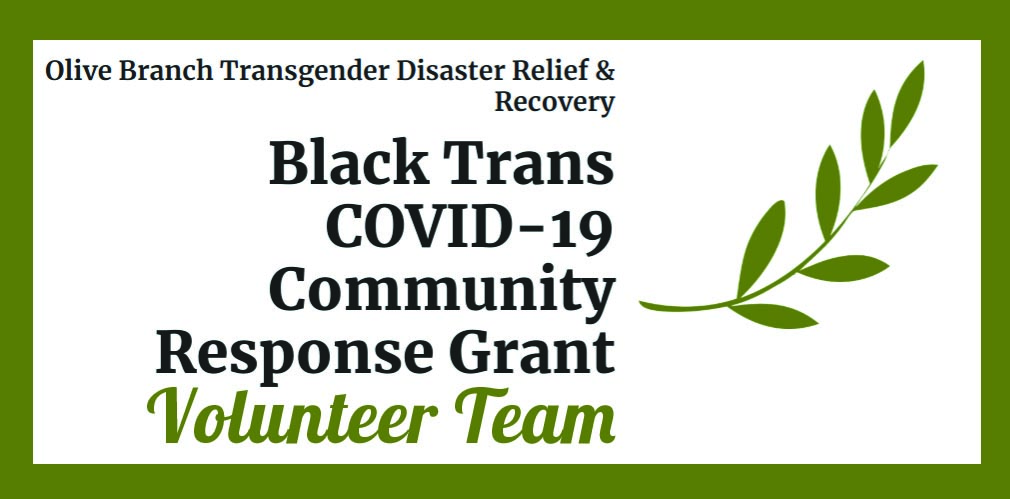 Black Trans COVID-19 Community Response Volunteer Team
As the corona virus travels throughout the nation, our Black Trans community is suffering.  Black Trans Advocacy Coalition is calling on individuals and organizations to unite, working together in serving our community members.  We believe that our true power is revealed when our skills and talents are combined.  At this moment we become stronger and  better to assist our family get through this world crisis.
We Are All In This Together – Let's Get To Work!
At this very moment, Black Trans people are in need of non-surgical masks, food, emergency housing, safe/sex supplies, spiritual &/or emotional support and protection against discrimination.  The greatest  need requested by the black trans community is emergency housing assistance. Together as a volunteer team we will provide disaster relief and recovery as requested, with work on deploying those necessary resources throughout the US.
Now more than ever we need every available human being to unite on protecting Black Transgender people.   Please sign up below to let us know how you would like to contribute and we will reach out to include you on the Black Trans COVID-19 Community Response Team.  THANK YOU in advance for serving with us on the front lines.
Individual & Organization Sign-up Form