Communications Coordinator Needed for Short Term, Remote Work Job Opportunity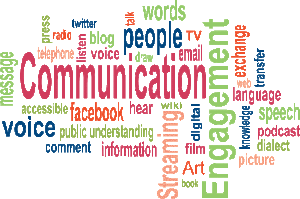 Organization Overview
Established in 2011, (BTAC) Black Trans Advocacy Coalition is the only national organization led by black trans people to collectively address the inequities faced in the black transgender human experience.
BTAC, through our national advocacy center and affiliate state chapters work daily to end discrimination and inequities faced in health, employment, housing and education to improve the lived experience of transgender people. BTAC's work is based in peace building, community education, public policy initiatives, empowerment programs and direct services.  Our mission is to help improve the black trans human experience by overcoming violence and injustice in the world through the power, value and love of all people.
POSITION OVERVIEW
We invite career-minded individuals who are driven, disciplined and assertive, and who believe in our mission to apply to serve in the role of Communications Coordinator.
The Communications Coordinator work to manage and grow our brand voice and engage our audience with impactful content across all relevant media platforms. This includes press releases, social media engagement and advertising, email communication, and media requests to garner visibility and communication for the organization on a consistent basis.
The Communications Coordinator position is an exciting opportunity to positively represent and serve our black trans constituency. The ideal candidate will identify as transgender and bring or be all or most of the following:
QUALIFICATIONS & SKILLS
Demonstrate a high level of professionalism at all times with clients and staff

Understanding of the following social media platforms: Facebook, Instagram, Youtube, Twitter, Tic Tok, etc.

Expert knowledge of social media scheduling, monitoring, and analysis tools

Excellent written communication ability

Basic graphic design skills in Photoshop or similar software

Strong technical competence with the ability to quickly learn new technology

A proven track record for hitting deadlines and working well under pressure

Positive, solutions-oriented attitude, drive for excellence, and ability to be a team player

Creative minded person with a good eye for aesthetics
EDUCATION & EXPERIENCE
Computer proficiency in: Microsoft or Google Office programs (Word, Excel, Powerpoint)

Minimum of a High School diploma or equivalent  (Bachelors degree preferred)

1 year Social Media Management (Preferred)

1 year Marketing  (Preferred)

2+ years of relevant Media working experience
SCHEDULE
This is a PART-TIME, short term, hourly paid assignment averaging between 10-15 hours a week working from home
REMOTE WORK REQUIREMENTS
Must have a quiet and private work station
Must have desktop/lap top/or tablet
Must have reliable high speed internet connection