Transmen Peer Support Specialist Needed for Short Term, Remote Work Job Opportunity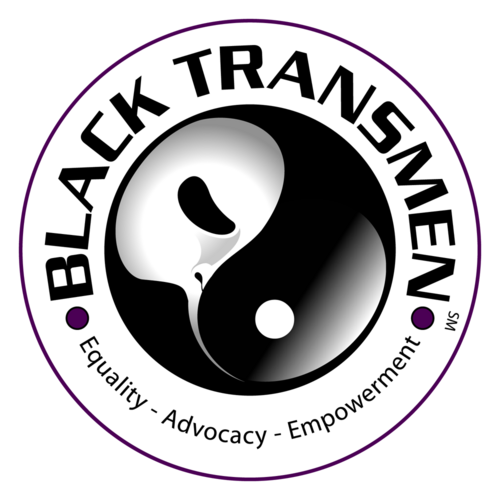 Organization Overview
Since 2011, (BTMI) Black Transmen Inc has firmly planted ourselves on the forefront of organizing the modern movement for Black trans equality.  BTMI takes pride in its role as the first national nonprofit social advocacy organization with a specific focus on empowering African American transgender men by addressing multi-layered issues of injustice faced at the intersections of racial, sexual orientation, and gender identities.
Black Transmen Inc sponsors a new black trans equality movement, that includes the power and admiration of black transmen living life in spite of societal and/or traditional expectations of gender identity. We affirm and celebrate the beauty, strength and uniqueness of the transmasculine community. Our mission is to ensure that all transgender men and TLGB individuals are acknowledged and provided equal access and protection under the law thereby enabling them to contribute towards a productive society.
POSITION OVERVIEW
Black Transmen, Inc. provides positive and affirming support to enrich the lives of transmen and boys across the US through EmpowerHIM.
The EmpowerHIM program is focused on ensuring the experience of holistic wellness with respect to matters concerning health & healing, safety and economic & social empowerment to support their liberation.  Black Trans Men empowerment program services provided to the trans masculine community include Peer Counseling, Information and Referral, Support Group, Men's Summit and Grants & Scholarships.
We invite career-minded individuals who are driven, disciplined and assertive, and who believe in our mission to apply and serve in the role of  EmpowerHIM Peer Support Specialist. The Peer Support Specialist will use both personal lived and learned experiences as a black trans man to nurture, develop and facilitate activities both administratively and programmatically to meet organizational goals. The Peer Support Specialist primary focus is to provide culturally competent and strength-based peer support to black trans men to decrease exposure to hate & violence and increase personal economic and social stabilization.  They will perform a wide range of tasks  focused to identify, support, assess and address barriers to achieving client goals and objectives.
The EmpowerHIM Peer Support Specialist serves as a direct point of contact to provide peer support services for Black Trans Men and its EmpowerHIM Program and to professionally engage with its clients, donors, members, sponsors and partners.  The ideal candidate will identify as a transgender man and bring or be all or most of the following:
QUALIFICATIONS & SKILLS
Knowledge of disparities faced by black trans men with drive to help over come them
Ability to provide skills training, peer support and outreach & engagement services
Ability to provide crisis services and problem-solving assistance to clients
Demonstrated ability to empathize with, relate to and effectively partner with individual and team members.
Demonstrated ability to quickly establish rapport and maintain positive working relationships with others over the phone and in person
Commitment of protecting sensitive information in a confidential manner

Excellent written communication ability in a variety of communications settings

Takes initiative –  Capable of working independently to achieve stated program goals with minimum day to day supervision
Be a problem solver, self-starter that can follow detail instructions
Positive, solutions-oriented attitude, drive for excellence, and ability to be a team player
Strong organizational and time management skills
Lead with a servant's heart
EDUCATION & EXPERIENCE
Experience in Peer counseling, mentoring, navigation or similar field of work
Computer proficiency in: Microsoft or Google Office programs (Word, Excel, Powerpoint)
Minimum of a High School diploma or equivalent (some college preferred)
Experience helping poverty-specific population overcome barriers to service
Experience navigating public insurance options and systems such as government offices, courts, housing, domestic violence/sexual assault, and other community-based services a plus
SCHEDULE
This is a short term, hourly paid, contract assignment averaging between 12-24 hours a week working from home
3-Day Work Schedule. Must have dedicated time available Tues/Wed/Thur 10am-6pm CST
REMOTE WORK REQUIREMENTS
Must have a quiet and private work station
Must have desktop or lap top
Must have reliable high speed internet connection
Additional equipment: (headphones preferred)
Equal Employment Opportunity 
BTAC. is an Equal Employment Opportunity employer. It is our policy to provide equal opportunity to all applicants and to prohibit any discrimination because of race, color, religion, sex, sexual orientation, gender identity, national origin, age, marital status, genetic information, disability or veteran status. Applicants are treated on the basis of their job-related qualifications, ability and performance.